New XQ Series
XQ40
Full bandwidth three-way floorstander
Unrivalled off-axis performance from KEF's latest 165mm (6.5in.) Uni-Q® midrange/HF array with new 'tangerine' waveguide
Two 165mm (6.5in.) ultra-low distortion bass drivers in dedicated enclosures
Reference Series inspired audiophile grade tiered crossover to eliminate coupling effects
Magnetically shielded, with a choice of three superb high gloss finishes
產品訊息

XQ30
A elegant three-way floorstander of uncompromised acoustic integrity
Wide dispersion 130mm (5.25in.) Uni-Q midrange/HF array incorporating high performance elliptical dome tweeter and new 'tangerine' waveguide
130mm (5.25in.) bass driver with KEF's ultra-low distortion motor system
Reference Series inspired audiophile grade tiered crossover to eliminate coupling effects
Magnetically shielded, with a choice of three superb high gloss finishes
產品訊息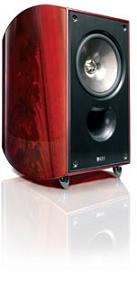 XQ20
Full bandwidth two-way stand mount/bookshelf speaker
KEF's latest 165mm (6.5in) Uni-Q midrange/HF 'point source' array with new 'tangerine' waveguide
Natural-sounding high performance elliptical dome 19mm (0.75in) tweeter
Low distortion 165mm (6.5in) driver
Magnetically shielded, with a choice of three superb high gloss finishes and optional stand
產品訊息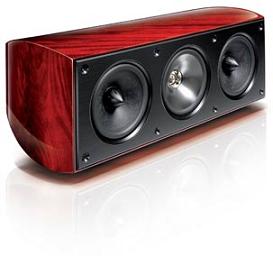 XQ50C
Slim, full bandwidth three-way centre channel home theatre speaker
130mm (5.25in.) Uni-Q 'point source' array with exceptionally wide, even dispersion
Audiophile quality elliptical dome 19mm (0.75in.) tweeter with new 'tangerine' waveguide for natural-sounding vocals and wide dispersion
Two independently loaded 130mm (5.25in.) bass drivers with ultra-low distortion motors
Magnetically shielded, with a choice of three superb high gloss finishes 產品訊息
FiveTwo Series Model 7
Model 7備有7個揚聲單元,外型設計更纖巧,除了使用升級版及Uni-Q同軸同點單元外,亦運用了最新改良NXT超薄環迴單元,令您能聆聽細緻完美的環迴音效。Model 7更可選配座地腳架或掛牆配件使用,適合家居不同環境,能迎合追求簡約佈置及空間感的用家需要。

Model 7及 Model 11均加入了專屬中置單元,並作出了更精確的調校,令電影聲效更加清晰傳神。此外,兩款型號可連接各類擴音機及家庭影院產品,組合靈活自如。揚聲器均備有亮麗的鋼琴黑色及閃亮銀色兩種,能完美地融入家居,增添時尚氣氛。
KHT5005.2
KHT5005.2型號5.1音響揚聲器組合,配合現代家居時尚設計,增添不平凡格調。KHT5005.2 採用嶄新技術,進一步改良揚聲器中的低音單元,使低音效果更具震撼力,符合真正的鑑聽要求。 此外,組合中的超低音揚聲器HTB2,外型纖巧,靈活運用10吋主動式及被動式重低音單元,配合內置250W D類擴音機,營造出四方八面的包圍感,帶來驚天動地的超凡電影真實感。

產品訊息
KHT3005
融合了多年技術及研發經驗,KEF推出了KHT3005家庭影院系列,以嶄新的設計出流麗線條的揚聲器,配合亮麗的鋼琴黑色或閃爍的銀色,絕對能與平面電視及其他家居陳設完美融合。採用了專屬中置單元及Sealed Suspension Technology,讓人物聲音清晰傳神、音效的細緻感及通透感全面地表現出來。

產品訊息
KHT9000 ACE
家庭影院揚聲器系列的旗艦型號KHT9000ACE,結合了KEF創新科技,使整個音場更廣闊,音色更細膩動人。KHT9000ACE以流線的外形為主,配以典雅的銀色或亮麗的鋼琴黑色,完美融合家居擺設。揚聲器除配合Uni-Q同軸同點單元技術外,更運用了ACE強化低音技術 - 利用活性碳粒子調節音箱內的氣壓波動,使音盆震動壓力大大減少,令低頻伸延遠超於實際音箱的容量。效果可相等比原來大倍半至三倍的音箱,即使小巧的音箱亦能傳送出澎湃的低音效果。此家庭影院揚聲器系列定能使全頻音效完美地滲透家中任何一個角落。
產品訊息
Wireless 5000 Series
This outstanding wireless system, KHT5000.2W, specifically designed for the KHT5005.2, allows the speakers to be placed virtually anywhere whilst still receiving remarkable CD quality audio with exceptional clarity through an interference free signal. A true high-quality transmission and an intelligent frequency hopping feature have been developed with leading edge 2.4GHz wireless technology. Available in a choice of matt silver or piano black finishes. Now, you have the freedom to locate your speakers virtually anywhere you wish while enjoying superb sound performance. 產品訊息

KEF Ceiling /Wall mount

Ci9000ACE

The in-wall Ci Series 9000ACE from KEF is a innovative new advance into custom installed loudspeakers. The 165mm (61/2") Uni-Q driver array brings out the full emotional depth and texture of vocals, whether sung, shouted, spoken or whispered - hardly surprising, since it's exactly the same unit as you'll find on the XQ series. On either side, a matching pair of long throw bass drivers with ultra-low distortion motors for low frequency response that's as lucid as it is gutsy - and thanks to KEF's Acoustic Compliance Enhancement technology, (ACE) what you actually hear is a level of bass extension that's normally only obtainable with much larger speakers. The new Ci Series 9000ACE.
產品訊息

Ci50 SOUNDlightTM System

The Ci50 SOUNDlight System combines 10-100W per channel power handling and 88dB sensitivity, for a maximum in-room SPL of 92dB. The Ci50 SOUNDlight System is purpose-built for flush mounting into walls and ceilings. The Ci50R speakers are mounted with KEF's standard lighting style fitting. It is available in White, Chrome, Brass or Brushed Steel bezels. The Ci50SW subwoofer is ceiling mounted by using the joist or suspended ceiling brackets included.

產品訊息

Ci130.2QS/QR

The Ci130.2QS and Ci130.2QR combine 50W power handling and 86dB sensitivity. A 130mm (51/4") bass/mid driver giving good bass extension along with a 19mm (3/4") aluminium dome tweeter provide excellent power handling and smooth response.
The Ci130.2QR is supplied with an acoustic steel back can.
The bezel and grille can be painted or covered by fabric to match the interior decor.

Ci3-80QT

The most elegant design solution to the perennial problem of where to place the all-important front speakers in a high-end home theatre installation, the motorised Ci3-80QT purrs down into position from the ceiling. With a 75mm (3") Uni-QR array flanked by a pair of long-throw bass drivers of the same size, it combines Uni-Q's exceptionally wide dispersion characteristics with fluent and accurate response right across the frequency range.
Whispered or shouted, on-screen dialogue and vocals become transparently clear, subtly nuanced and as perfectly located as the speakers themselves.

產品訊息

Ci200.2QT

Providing the perfect sound stage is KEF's patented Uni-Q driver array producing audiophile quality sound with an expansive soundscape and excellent bass extension. When partnering with others in the range such as the Ci130DS it is the perfect companion for creating a high performance built-in home theatre.

產品訊息

Ci130DS

Ci130DS combines 60W power handling and 88dB sensitivity for a maximum output of 106dB. The 3-driver configuration has a mounting depth of just 88mm (31/2"). Best suited to high quality Music Surround and Home Theatre applications, for all the usual surround sound (including digital) formats. The stainless steel bezel and grille can be painted or covered by fabric to match the interior decor.